What is digital visual fatigue?
Visual fatigue is a set of
unique or associated disorders
experienced after a few hours
of continuous screen time.
For example …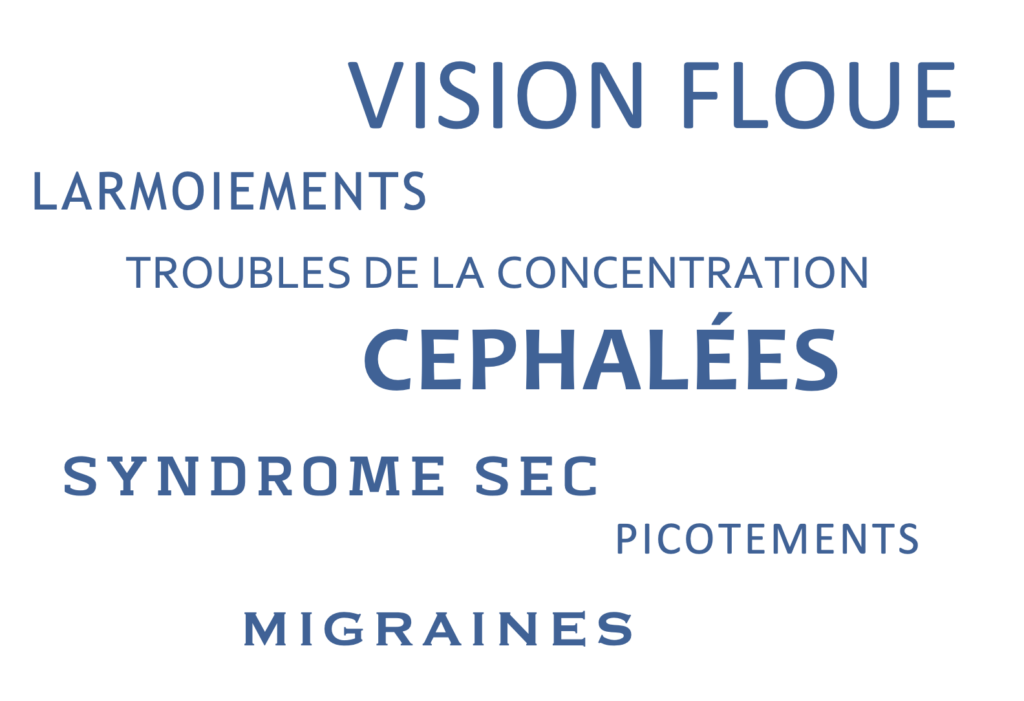 VISUAL DIGITAL
FATIGUE SETS IN

AS THE EYE

STAYS MOTION

LESS FOR LONG
HOURS IN FRONT
OF THE SCREENS

Pupil remains static
The iris sphincter does not move in front of the screens because the light from the backlit screens remains of stable intensity.

The eye muscles are still
In front of the screens, our eyes do not move a lot because the visual field of the screens is narrow. The eye scan therefore remains of zero to low amplitude.

Eye blinking is almost reduced
In front of screens, we blink between 3 to 6 times less than usual. This neurological reflex is no longer done properly. This generates dry eyes and a lack of regular nutrition of the cornea.
In front of the screens, eyes are over-exposed
to the backlit light of the screens and especially to
the "blue-purple" lights. These lights are extremely
bright and accelerate eyestrain.
Screens generate a continuous stream of light,
which will slow the secretion of melatonin at the end of the day.
Melatonin is the sleep-inducing hormone that regulates the sleep
and allows access to deep sleep.

Blue lights impact the quality of
your sleep and the recovery of your cells.


How to neutralize visual fatigue?
Exercice your eyes and adopt new visual habits.
Be properly positioned
in front of screens.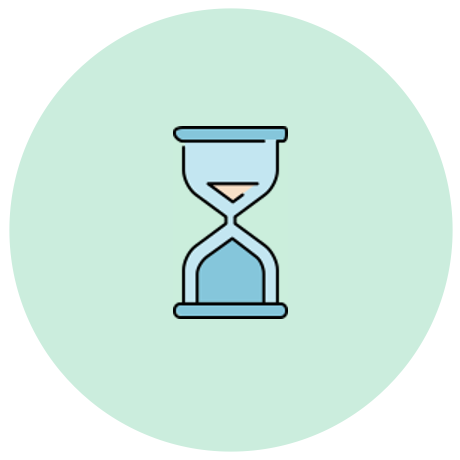 Change your habits
and adopt daily rituals.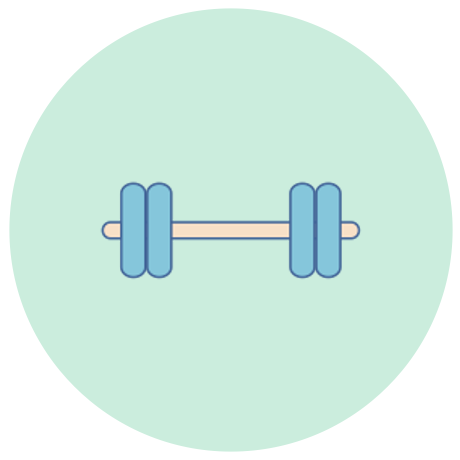 Muscle your eyes with easy
and progressive exercises.
You want to increase your employees wellbeing?